Do you need your VEHICLE window replaced? Let us get it sorted.
COMMERCIAL VEHICLE WINDSCREEN REPLACEMENT
The windscreen of any type of vehicle plays a fundamental role in your visibility, safety and comfort when driving.
Accidents can occur at any time, particularly if your job involves you being on the roads for a large part of the day. If you do receive damage to your commercial vehicle when out on a job, or simply driving down the street, it's always best to attend to the problem as soon as possible.
which WINDSCREEN OR GLASS do you need REPLACing?
TRUCK WINDSCREENS
If you have a cracked or smashed truck windscreen, we can can come to you to repair or replace the glass in a timely and affordable manner, ensuring your truck is back on the road.
VAN WINDSCREENS
Commercial vans have the potential of being damaged, especially when you're out on the road a lot. Even the smallest of cracks can turn into a much larger issue, so don't put off the problem any longer.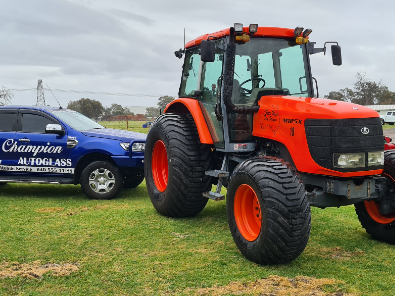 MACHINERY WINDSCREENS
Machinery windscreens & glass are exposed to all sorts of debris on a regular day. Smashed windscreen or glass needs to be replaced by a licensed professional as soon as possible.
WE SERVICE ALL TYPES OF COMMERCIAL VEHICLES
We have experience in dealing with trucks, vans, buses and larger machinery windscreen replacements.
When dealing with such an integral part of your vehicle such as the front windscreen, you want to ensure you are dealing with a reliable, experienced and affordable company.
To find out more about our full commercial vehicle windscreen replacement services in Perth, please do not hesitate to call up Steve at Champion Autoglass today for a quote on your vehicle.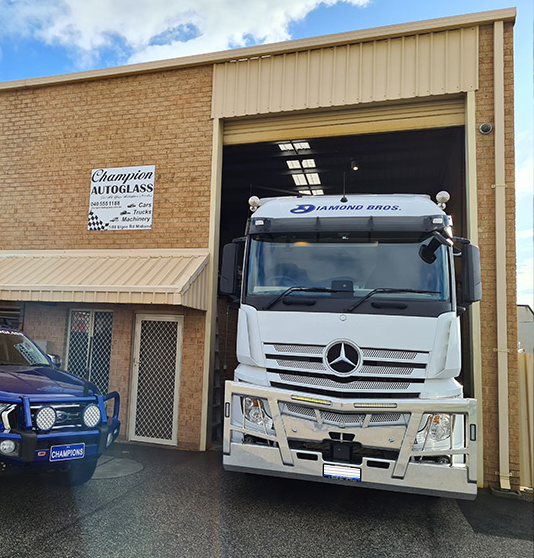 CUSTOM FIT GLASS REPLACEMENT SERVICES
After conducting a thorough inspection of your commercial vehicle, we can identify the right custom fit glass for your situation. From here we can precisely cut the glass and include custom fit rubbers for your windscreen replacement. 
We only use high quality glass in our commercial glass replacement services. This glass has been manufactured to meet the Australian standards as per the industry bodies. 
how long does a replacement take?
Generally we can complete glass replacement services in around 90 minutes, depending on the type of vehicle. We will do everything in our power to ensure that you are back on the road, helping you to minimise downtime.
We take the safety of all our customers extremely seriously at Champion Autoglass, so in the event that your windscreen is completely smashed, or you do not feel safe driving your car with damage, we can bring our services to you.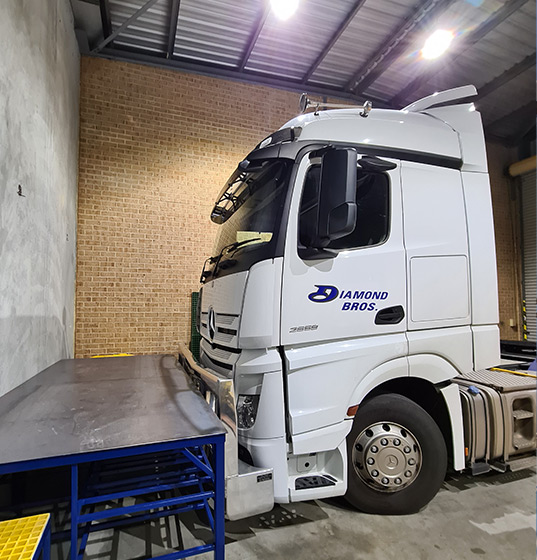 Lifetime Workmanship Guarantee*
We take such pride in the quality of our work that if your windscreen breaks, leaks or just isn't right due to our installation, we'll fix it for nothing.
Affordable
We're honestly priced, competitive and use high-quality aftermarket glass manufactured in the same factory as most genuine glass.
All Shapes & Sizes
Whether you have a 2020 Corolla, an old HJ or 20-Tonne excavator, we'll get you sorted. Auto glass is our speciality, and we've not been beaten yet.
Mobile SERVICE available
If your windscreen is properly smashed, you're not driving anywhere. For times like this, and when you really can't get the car to our shop, or even if you're just busy, we've got you covered.
*Guarantee applies only if there is no existing rust in the windscreen aperture for replacements.
Google Reviews
STEVE WAS SO FRIENDLY & PROFESSIONAL ..
Steve was so friendly and professional when I called him late on a Saturday afternoon for help with my newly cracked windscreen. Steve quoted me over the phone the cost to replace the windscreen and was able to come out when it suited me. Steve's professionalism and workmanship is second to none and his friendly disposition was just so lovely. I absolutely recommend Steve and Champion Autoglass.
HIGHLY RECOMMEND STEVE FROM CHAMPION AUTOGLASS...
Highly recommend Steve from champion autoglass. Booked me in next day explained and showed me the issues and fixed them without charging an arm. Couldn't be happier in the service and quality!
I THOROUGHLY RECOMMEND CHAMPION ...
I thoroughly recommend champion Auto Glass they were professional, could see me asap and we're friendly. The job was done to the highest standard I will only use champion Auto Glass from now on