Starting from $100 Repair
fast Callout service
Lifetime Workmanship Guarantee*
Mobile Service Available
Windscreen Chip Repair
If you have a chip in the front windscreen of your car, you need to have this issue attended to by a professional immediately, to avoid any further extensive damage to your vehicle.
The good news is that many front windscreen chips or cracks can be repaired quite easily, helping to save you a decent amount of money and the inconvenience of having to replace the windscreen in its entirety.
Repair Cost
How much does it cost to repair a chip v's replacement?
You could potentially be saving yourself hundreds of dollars by having your window repaired instead of replaced. Our repair services start at $100, including the callout fee, whereas our glass replacement services start at $260.
For your peace of mind, we also have a stone chip repair guarantee. If the chip runs or spreads, we will take the repair cost off a new replacement window.
How is a stone chip repaired?
Here's a quick breakdown of our windscreen repair process:
We ensure the chipped or cracked area is clean of water, dirt and dust
The repair holder is fixed above the chip
The injector cylinder is screwed in and filled with top quality repair resin
The resin is injected into the chip and air is vacuumed out
The resin sets under UV light
After applying the finished resin, the repaired spot is scraped and polished
After this, you're set to drive away!

Champion Autoglass delivers quality stone chip repairs using only the top quality equipment and tools. For your peace of mind, we only use Delta Kits imported from the USA when we conduct windscreen chip repairs in Perth.
Delta Kits have been a premier windshield repair supplier since 1984. Delta Kits products were developed specifically for the windscreen repair industry, and meet the most stringent tests for strength, clarity, cure time and longevity.
We use the highest quality kit and resin to ensure a professional repair, reducing the risk of another chip or crack further down the road.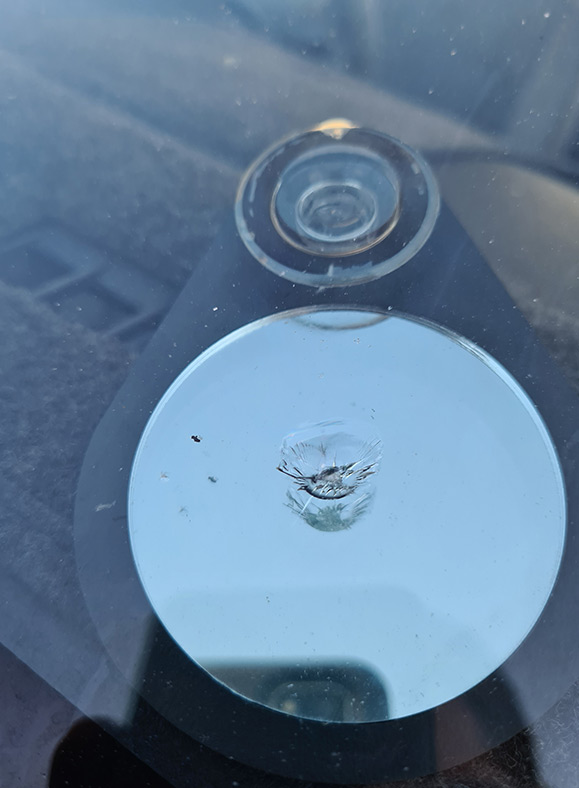 Can I drive with a chipped windscreen?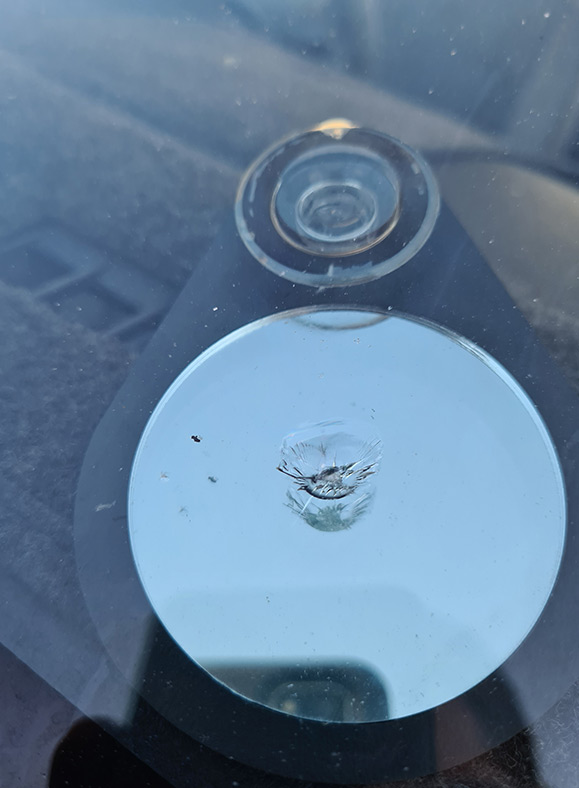 Typically, you can still drive with a stone chip in your windscreen. However, driving with a chipped windscreen always carries the risk of making the damage worse, so please assess the risk before driving.
Before driving, please always evaluate your situation and the damage for any potential risk to your health & safety. If you would prefer not to drive with the damage, we can come to you and repair your chipped windscreen at your location.
Lifetime Workmanship Guarantee*
We take such pride in the quality of our work that if your windscreen breaks, leaks or just isn't right due to our installation, we'll fix it for nothing.
Affordable
We're honestly priced, competitive and use high-quality aftermarket glass manufactured in the same factory as most genuine glass.
All Shapes & Sizes
Whether you have a 2020 Corolla, an old HJ or 20-Tonne excavator, we'll get you sorted. Auto glass is our speciality, and we've not been beaten yet.
Mobile SERVICE available
If your windscreen is properly smashed, you're not driving anywhere. For times like this, and when you really can't get the car to our shop, or even if you're just busy, we've got you covered.
*Guarantee applies only if there is no existing rust in the windscreen aperture for replacements.
Google Reviews
STEVE WAS SO FRIENDLY & PROFESSIONAL ..
Steve was so friendly and professional when I called him late on a Saturday afternoon for help with my newly cracked windscreen. Steve quoted me over the phone the cost to replace the windscreen and was able to come out when it suited me. Steve's professionalism and workmanship is second to none and his friendly disposition was just so lovely. I absolutely recommend Steve and Champion Autoglass.
HIGHLY RECOMMEND STEVE FROM CHAMPION AUTOGLASS...
Highly recommend Steve from champion autoglass. Booked me in next day explained and showed me the issues and fixed them without charging an arm. Couldn't be happier in the service and quality!
I THOROUGHLY RECOMMEND CHAMPION ...
I thoroughly recommend champion Auto Glass they were professional, could see me asap and we're friendly. The job was done to the highest standard I will only use champion Auto Glass from now on